Cosmetic / Plastic Surgery
Breast Augmentation (Breast implants or breast enlargement)
Breast lift (Mastopexy)
Breast reconstruction for breast cancer
Revision breast surgery after breast augmentation
Correction of breast asymmetry
Breast reduction, vertical or short scar type
Male breast reduction (gynecomastia)
Breast Augmentation Procedure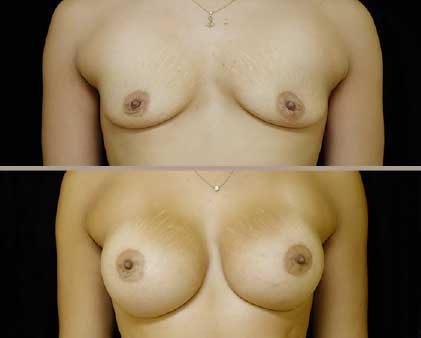 (Note: Patients depicted in photos have provided their consent to display their pictures online. Each patient is unique, and results may vary. Please contact us if you have questions or wish to schedule an appointment.)
Height: 5'5″
Weight: 145 lbs
Type: Mentor Smooth Round High Profile Silicone
Size: 450cc
Location: Under the Muscle
Breast Augmentation Procedure #3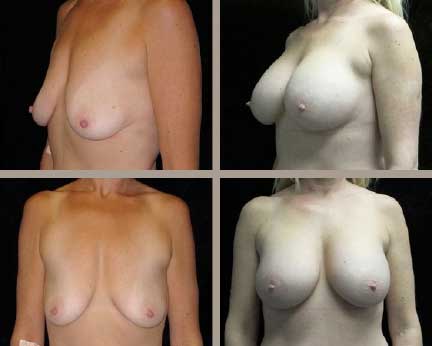 Pre-Op Bra Size: B
Post-Op Bra Size: DD
Age: 41
Height: 5'5″
Weight: 130 lbs.
Type: Round High Profile Silicone Gel
Size: 600 cc
Location: Under the pectoral muscle
Incision: Under the breast
Procedure: This very active patient presented seeking improved volume and lift, but did not want the scars associated with a traditional breast lift procedure. She underwent placement of 600 cc high profile silicone gel implants in a submuscular plane which resulted in significant improvement in the volume and also helped to "lift" her nipples into a more youthful position.
Breast Lift Procedure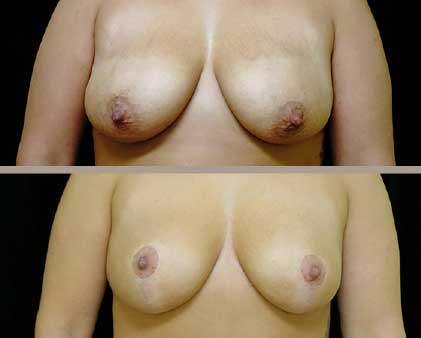 Breast Reduction Procedure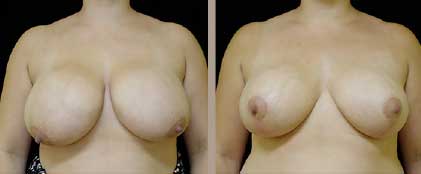 Additional Body Procedures Available
Tummy Tuck
Liposuction
Arm Lift
Back Lift
Buttock Lift
Thigh Lift
Fat Transfer/Fat Grafting
Body Contouring after massive weight loss or bariatric surgery
Scar revisions
Skin Cancer reconstructions
Mole removals
Standard abdominoplasty with flank liposuction

Abdominoplasty

Brachioplasty Procedure